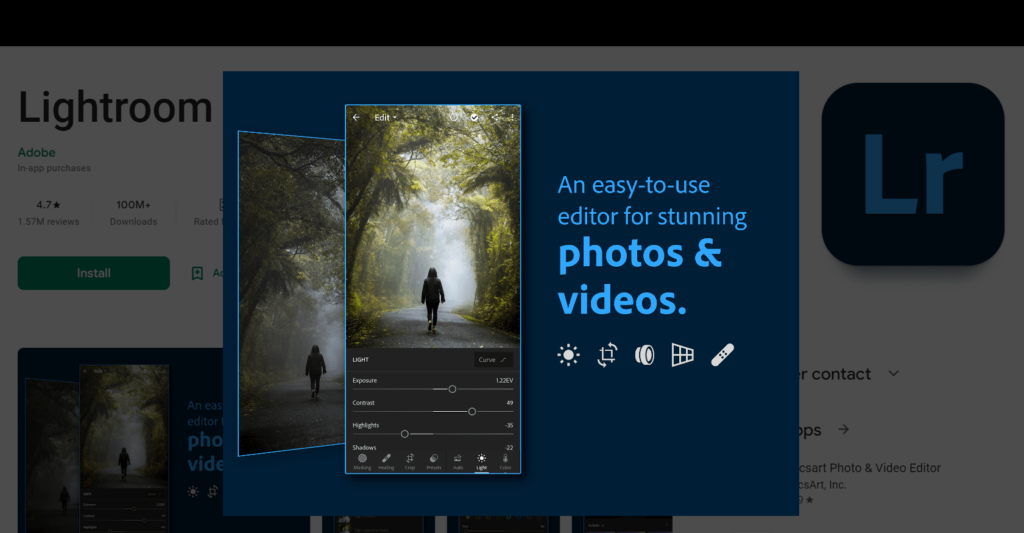 10 Free Photo Editing Apps for iOS and Android
All photographers know that post-processing is an essential part of the photography process. Whether you're a pro who spends hours in Photoshop or Lightroom, or someone who just likes to tweak your photos a bit before sharing them online, software is a must.
As a photographer, or someone who just likes to take pictures, you know that editing your photos is essential. But, doing that on a computer can be time consuming and difficult.
That's why there are tons of great free photo editing apps for iOS and Android devices. Check out some of our favorites below!
10 Free Photo Editing Apps for iOS and Android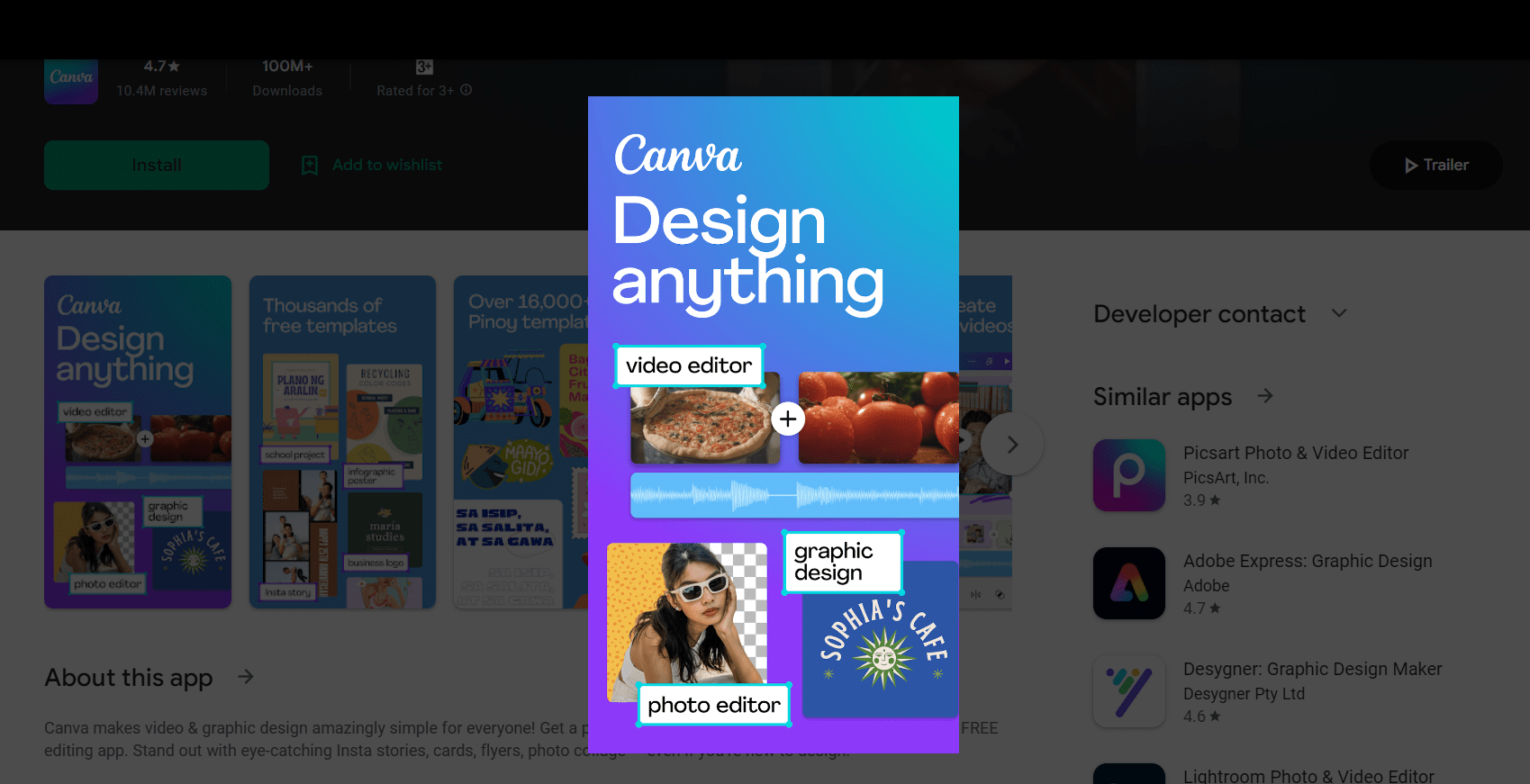 Canva is a free photo editing app for Android and iOS. You can create stunning visuals for your social media, website, or blog using this app. Canva is packed with features that allow you to get creative with your visuals.
Its features include adding text, shapes, and images to your photos and videos. You can also use Canva's built-in templates to create professional-looking designs in minutes.
Canva is a great tool for businesses and individuals who want to create high-quality visuals without spending a lot of money. Canva is available on the web and on mobile devices.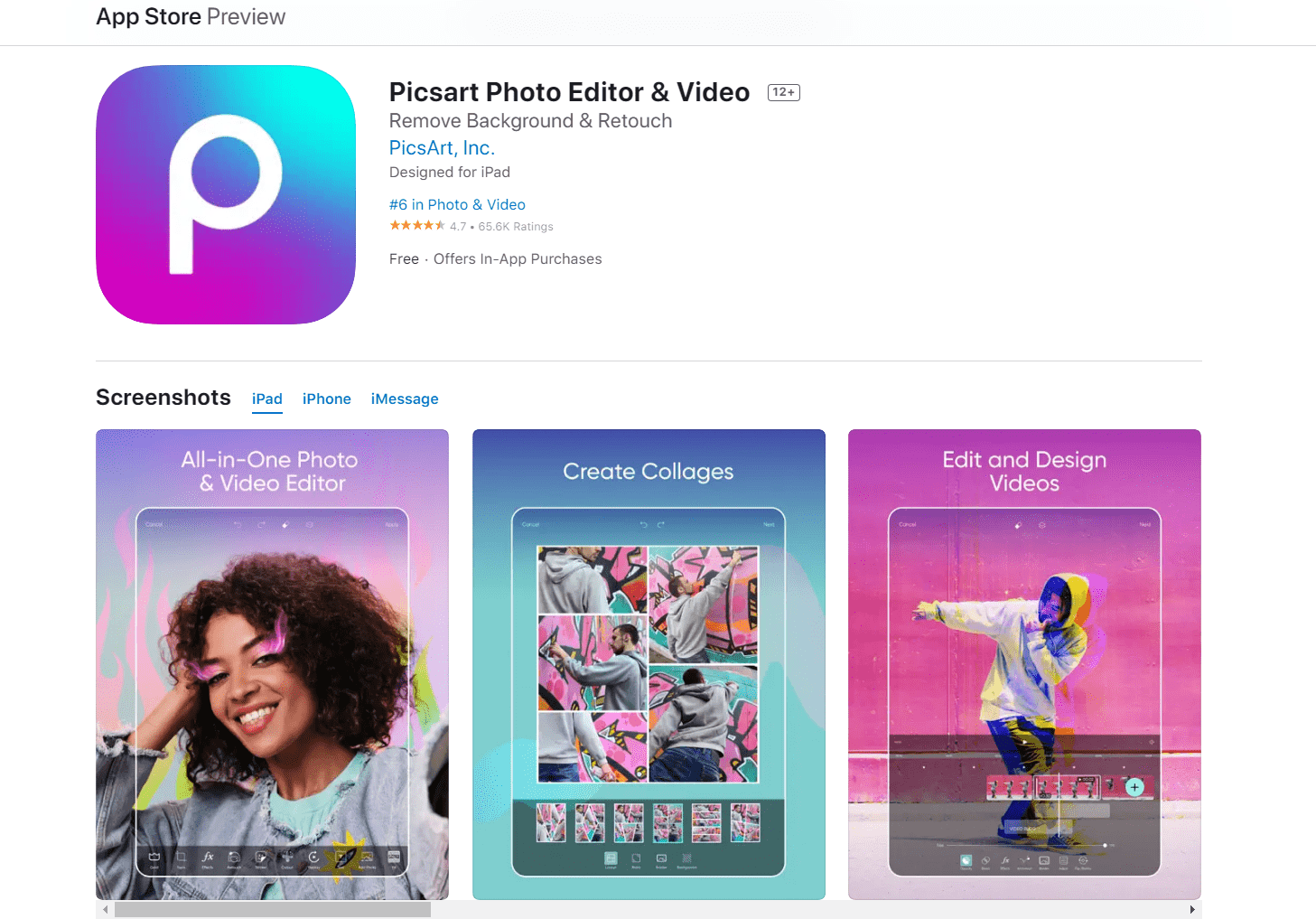 Picsart Photo Editor & Video is a powerful photo editor that lets you create stunning photos and videos. With Picsart, you can easily add effects, filters, and text to your photos and videos.
You can also create collages and montages with Picsart's stylish templates. Picsart also offers a wide range of tools for drawing and painting, so you can let your creativity run wild.
And with Picsart's new AI-powered features, you can easily remove objects from your photos or add realistic backgrounds. Whether you're a professional photographer or just getting started, Picsart is the perfect app for you.
Lightroom is another powerful yet easy-to-use photo and video editor from Adobe. It includes all the tools you need to create stunning images and videos, including basic editing functions such as cropping, rotating, and flipping, as well as more advanced features such as curves, color correction, and exposure controls.
Lightroom also makes it easy to share your photos and videos with others, whether you're posting them to social media or sending them via email or text. And with Lightroom's Creative Cloud integration, you can access your photos and videos from anywhere, on any device.
Whether you're a seasoned pro or just getting started with photo and video editing, Lightroom is the perfect tool for you.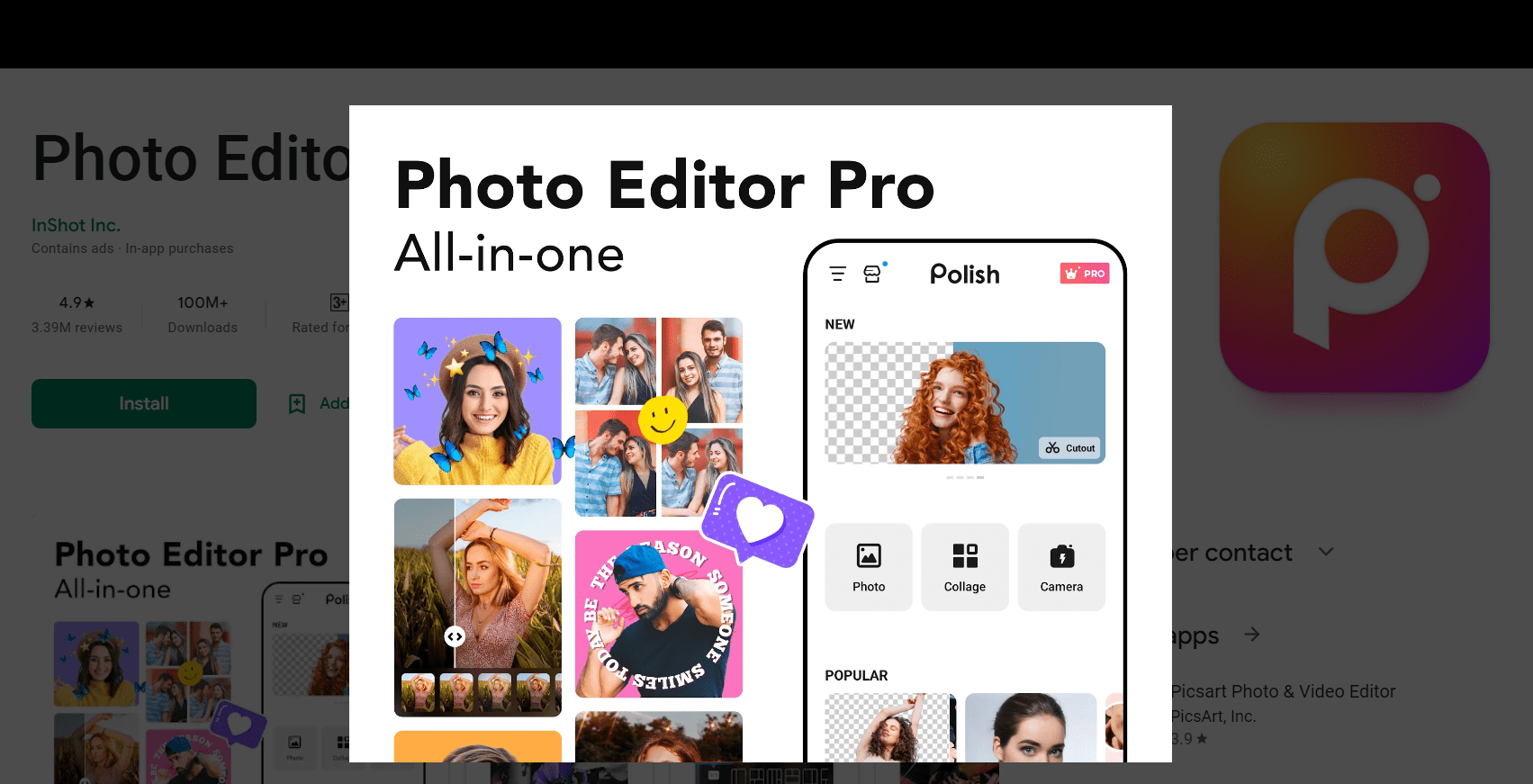 Polish Photo Editor Pro is a great way to quickly and easily edit your photos on the go. Polish Photo Editor Pro can easily remove blemishes, wrinkles, and other imperfections with the retouching tool.
The app also lets you add text or stickers to your photos, and you can even change the background of your photos with the built-in background changer.
Polish Photo Editor Pro also includes a wide range of filters and effects that you can apply to your photos, and you can even create collages with the app's collage maker.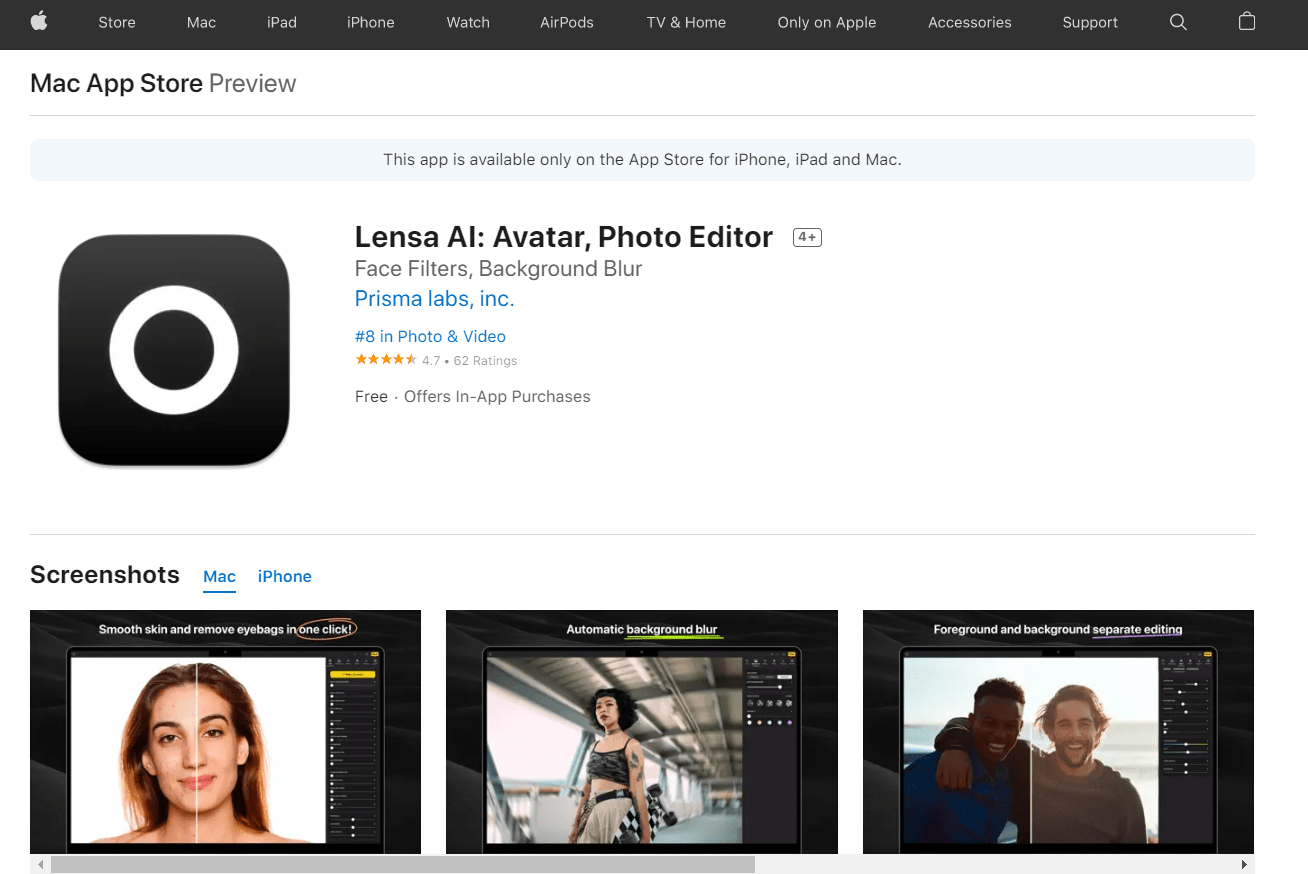 Lensa AI: Avatar Photo Editor is a great app for iOS and Android that lets you easily and quickly create avatars of yourself or your friends. The app uses artificial intelligence to automatically generate realistic-looking avatars, and you can even customize them to look just like you. This app is designed to be both easy to use and fully featured, with everything you need to create high-quality avatars.
Lensa's avatar editor includes all of the features that you would expect, such as the ability to change skin color, hair color, and facial features. You can also add clothing and accessories to your avatar, and Lensa even lets you import photos of real people to use as references.
Lensa's app is also tightly integrated with the rest of the Lensa ecosystem, so you can easily share your avatars with your friends and family. Overall, Lensa AI: Avatar Photo Editor is a great new app that offers a simple and powerful way to create avatars on iOS.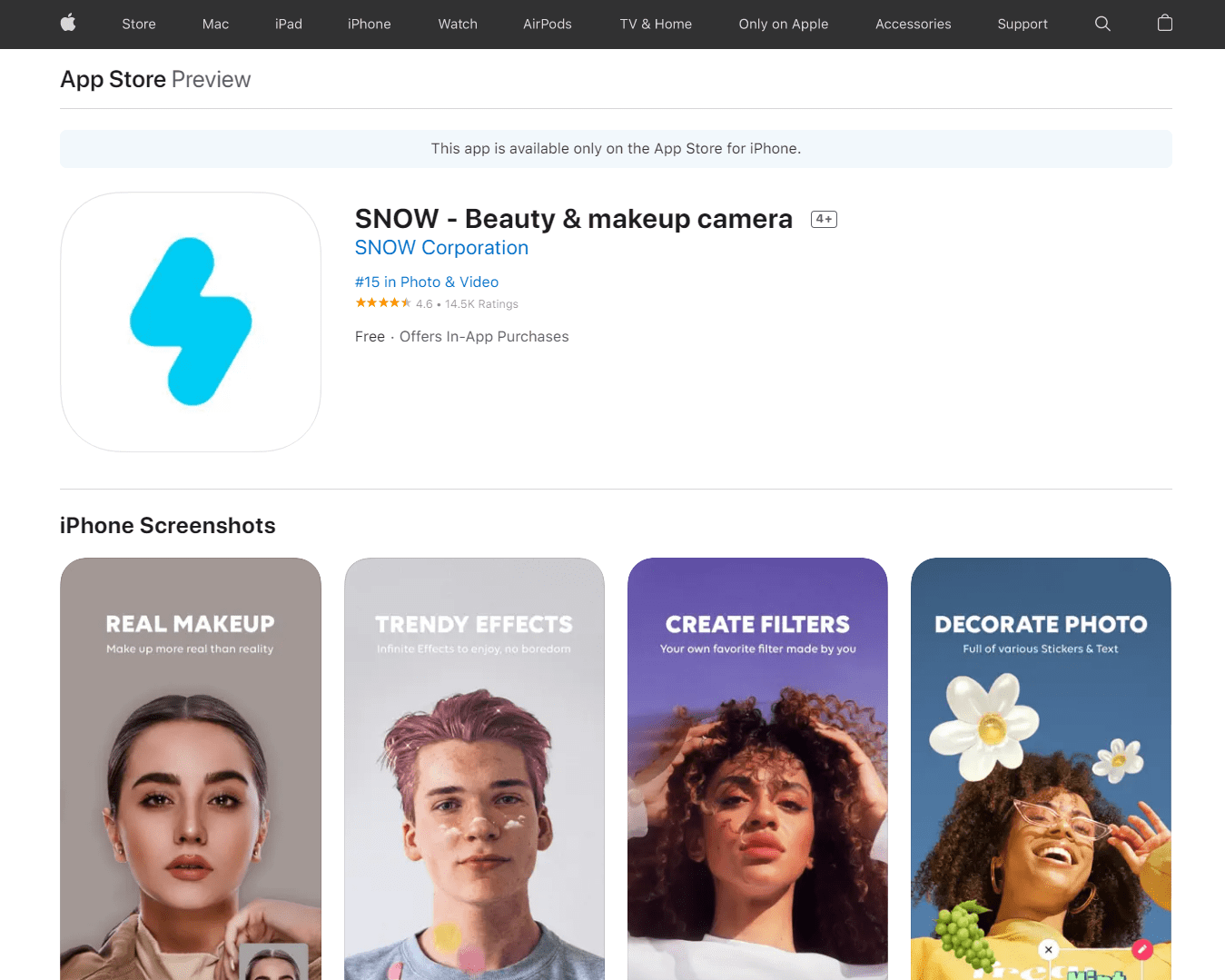 SNOW is the perfect app for anyone who wants to explore their creative side. With SNOW, you can take advantage of AR makeup features to create a whole new look for yourself. You can also find thousands of stickers to add to your photos, giving them a unique and personal touch.
And if you're looking for inspiration, you can check out the work of other SNOW users from all over the world. With SNOW, the possibilities are endless.
Photoshop Express is another photo editor app from Adobe that anyone can use to transform their photos and create amazing new images.
With just a few taps, you can remove blemishes, add filters, and even change the background of your photo–all without ever needing to open a desktop computer.
Photoshop Express is perfect for creative individuals who want to edit their photos on the go, and it's used by millions of people around the world base on its download quantity.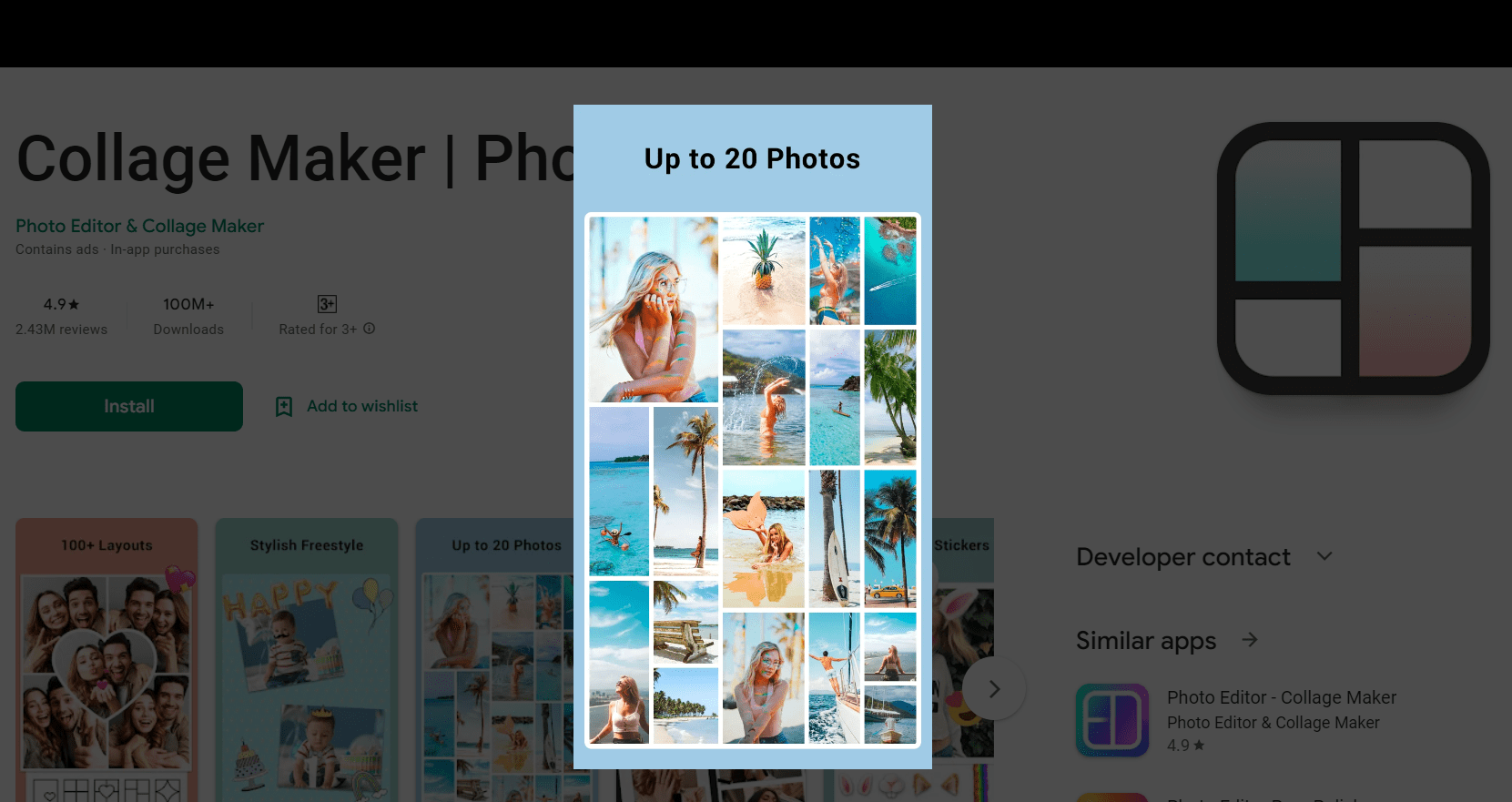 Collage Maker & Photo Editor is the perfect app for anyone who loves to edit and create collages.
This app can combine up to 20 photos to create pic collages. That's more than enough photos for social media! You can also choose from 100+ layouts of frames or grids to choose from! Additionally, there is a large number of Background, Sticker, Font options, and Doodles to choose from!
You can pick the layout you like, edit and decorate pictures with filters, stickers, texts and colors. You can even change the ratio of the collage and edit the border to make it perfect for Instagram or Facebook.
Creating amazing photo collages with just a few taps is much easier with  Collage Maker & Photo Editor.
Google Photos is a photo sharing and storage service developed by Google. It was launched in 2015, and allows users to upload, share, and view photos. Google Photos offers a variety of features, including the ability to back up photos and videos, organize and edit photos, and share photos with others.
The app also provides powerful editing tools, allowing users to create beautiful photos and videos with just a few taps. Google Photos is available on both iOS and Android devices, making it easy for everyone to get started.
And best of all, it comes with 15 GB of free storage for every Google account!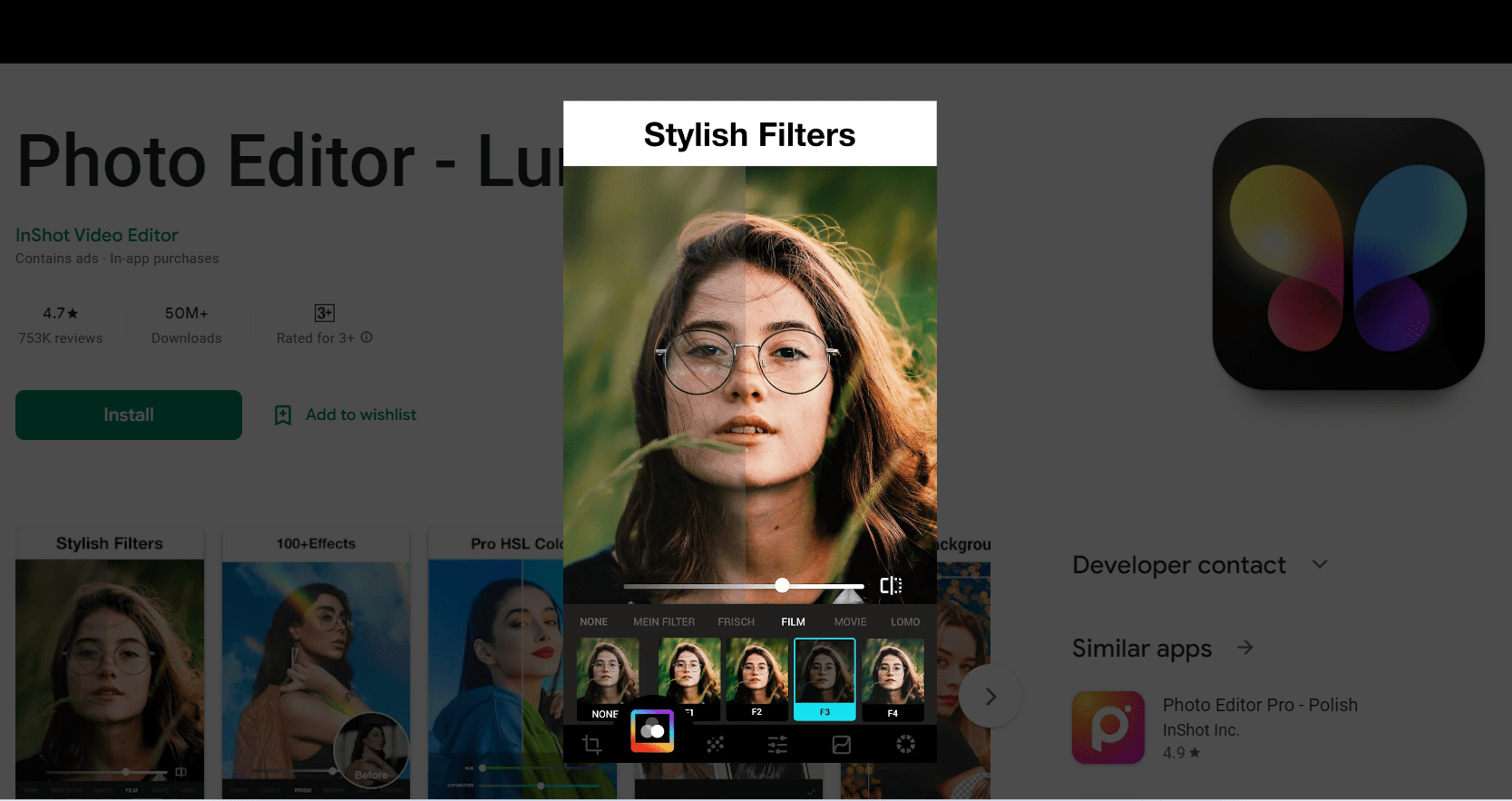 Here comes my all time favorite!
Lumii is a new mobile app that is quickly gaining popularity among photography enthusiasts. It is an AI-powered photo editor that provides users with instant access to a variety of filters and editing tools.
Lumii also offers a unique feature called "Lenses" which allows users to experiment with different looks for their photos. In addition, Lumii integrates with a variety of popular social media platforms, making it easy for users to share their photos with friends and family.
With its wide range of features and user-friendly interface, Lumii is quickly becoming the go-to app for mobile photography.